On our trip back to Saranac Lake from Keuka Lake today we stopped at the
Schweinfurth Memorial Art Center
in Auburn, NY to see the current exhibit "Cartography: The Artist as Map Maker." Nine of us from our village are included in this show. About two years ago, our maps were the brain children of print maker Jess Jeffries for the show "Mapping the Familiar." Here are some of them, as part of a wonderful new show.
The show also includes the art quilt maps of Valerie Goodwin. Here is her
Economic Landscape.
I love her concepts and her techniques. See more about
Valerie and her art
.
Posted by Cris Winters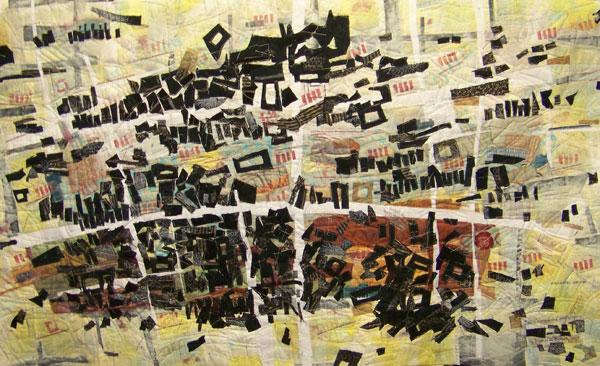 Valerie Goodwin's Economic Landscape